Wrapping Up at WDW
December 16, 2021
One month ago today, Mr. K and I had our last park day for the trip. We visited the two we hadn't the day before, starting with Animal Kingdom. Soon after our arrival, we were graced with the presence of Divine, the living plant character.
We looked at some animals, including a safari where the hippos were hiding but a lot of other animals were out and about. I demanded we go back to the bird show again so I could see the one that sings Old MacDonald Had a Farm in her own delightful style (fortunately she was working on this day) and on the walk over we caught part of a KiteTails show with different character kites than we'd seen before. We finally got on the Dinosaur ride (it broke down the last time we were in line). Ended our time in Animal Kingdom with lunch in a quiet spot that had a view of KiteTails.
After our late lunch, we headed to Magic Kingdom to say goodbye to that park. Our major accomplishment was finding and buying a souvenir Mickey balloon shaped popcorn bucket; that line was not insignificant but we decided it was worth it. The park was busy, so busy that they had the walkway behind Main Street open. We decided not to stay in that crowd for the fireworks but instead took a boat over to the Grand Floridian and watched them from the dock there. That's not the same view as in the park, of course, but we were also not shoulder to shoulder with other guests.
We stuck around the dock after fireworks to watch the Electrical Water Pageant. We hadn't expected the dozen plus pontoon boats from fireworks cruises to show up and position themselves between us and the pageant floats. Good to know for next time; perhaps walking over to the Poly would have been a better place to see it. I think the timing would have worked out if we'd walked with purpose.
We finished our day with one last Dole Whip at the Polynesian and went back to the condo to start packing up.
*****
On this date in 2020:
Whirlwind Wednesday
2019:
Staving Off the Inevitable
2018:
And Now the Weather
2017:
Carousel of Smiles
2016:
Super Sphere
2015:
Six Tiny Reindeer
2014:
December Manicure Favorites
2013:
Back to Reality
2012:
Not Yet a Tumblr
2011:
Big and Bright
2010: No entry
2009:
Obsolescence
2008:
Socks of the Corn
2007:
WDW VI: The Undiscovered Attractions
&
A Night at the Opera House
2006: No entry
2005:
Winter Count—May
2004:
Pictures Taken and Not
&
Froggie Went A-Courtin'
2003:
Weekly Update
2002:
Unofficial Party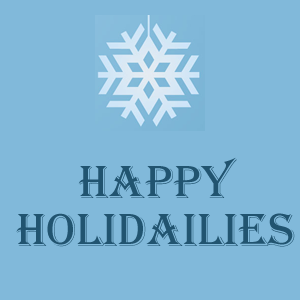 ---
One Comment