Staving Off the Inevitable
December 15, 2019
Weetabix posted earlier this month about her skincare routine, which inspired me to lay out the products I use on my face (and neck/decolletage) to share here today. (Not including what I use for cleansing or the heavier duty sunscreens I wear only when needed.) I don't know that these are the best possible products I could be using, but they seem to work pretty well for my skin.

Morning products are on the left side in the photo above. The first stage is Andalou Naturals Luminous Eye Serum for under my eyes, Avalon Organics Intense Defense Facial Serum for my neck, and La Roche-Posay Rosaliac AR Intense for my face. I used to used the Rosaliac on my neck, too, but it's pricey and my neck doesn't really have a redness problem. I let those soak in while I moisturize my body (which usually involves two, sometimes three, different lotions, but that's not what this entry is about). Second stage is Roc 5-in-1 Multi Correxion Eye Cream and Roc 5-in-1 Multi Correxion Daily Moisturizer (which has SPF 30, so most days I stop there).
At night, what I do depends on how my skin is feeling and looking. If it's normal, I just use the Roc Retinol Correxion Eye Cream and Roc Retinol Correxion Sensitive Night Cream (which is getting harder to find, which is sad because the regular formulation is too strong for my skin, especially on my neck). If it's dry, as it often is after a day on the slopes, I use the same eye cream but switch to the richer Eucerin Q10 Anti-Wrinkle Face Creme (I still miss the old formula of this, which had a lovely scent, though I understand why they took that out). If it's breaking out or oily or just feels dull, I swipe a Stridex pad over my face and let it dry before I put on the Roc moisturizer. I used to use the 2% salicylic acid formulation of the Stridex pads but decided those were a bit harsh for me so now I use the .5%.
Now that I'm closer to 60 than anything, I wonder if I should switch out some of these products for ones that would do more for my aging skin, especially on under my eyes and on my neck and decolletage. Mr. K's mom has used Estee Lauder stuff as long as I've known her and her skin looks great in her 80s, so maybe I should try that. Except that would be harder for me to get without resorting to online orders, since I don't frequent department stores.
*****
On this date in 2018:
Moving Day
2017:
Or Something
2016:
Peer Pressure
2015:
Ski Day 1
2014:
Three Books Behind
2013: No entry
2012:
Sidetracked
2011:
Big and Bright
2010: No entry
2009:
Obsolescence
2008:
Socks of the Corn
2007:
WDW VI: The Undiscovered Attractions
&
A Night at the Opera House
2006: No entry
2005:
Winter Count—May
2004:
Pictures Taken and Not
&
Froggie Went A-Courtin'
2003:
Weekly Update
2002:
Unofficial Party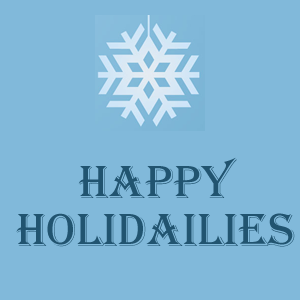 ---