The Yarn That Knits to Fit
December 27, 2020
In this installment of "Mom Thing I'm Keeping For Now", I have a knitting booklet from 1959 featuring Vita-Spun yarn.
According to the ad on the inside front cover, this yarn "does things no other knitting yarn has ever done before". It's a 93% wool, 7% textured nylon blend that stretches and springs back.
There are a dozen or so projects packed into the 30 pages of this booklet, with father/son or mother/daughter variations for a few of them. This dolman sleeve cardigan is the most fashionable in my eyes.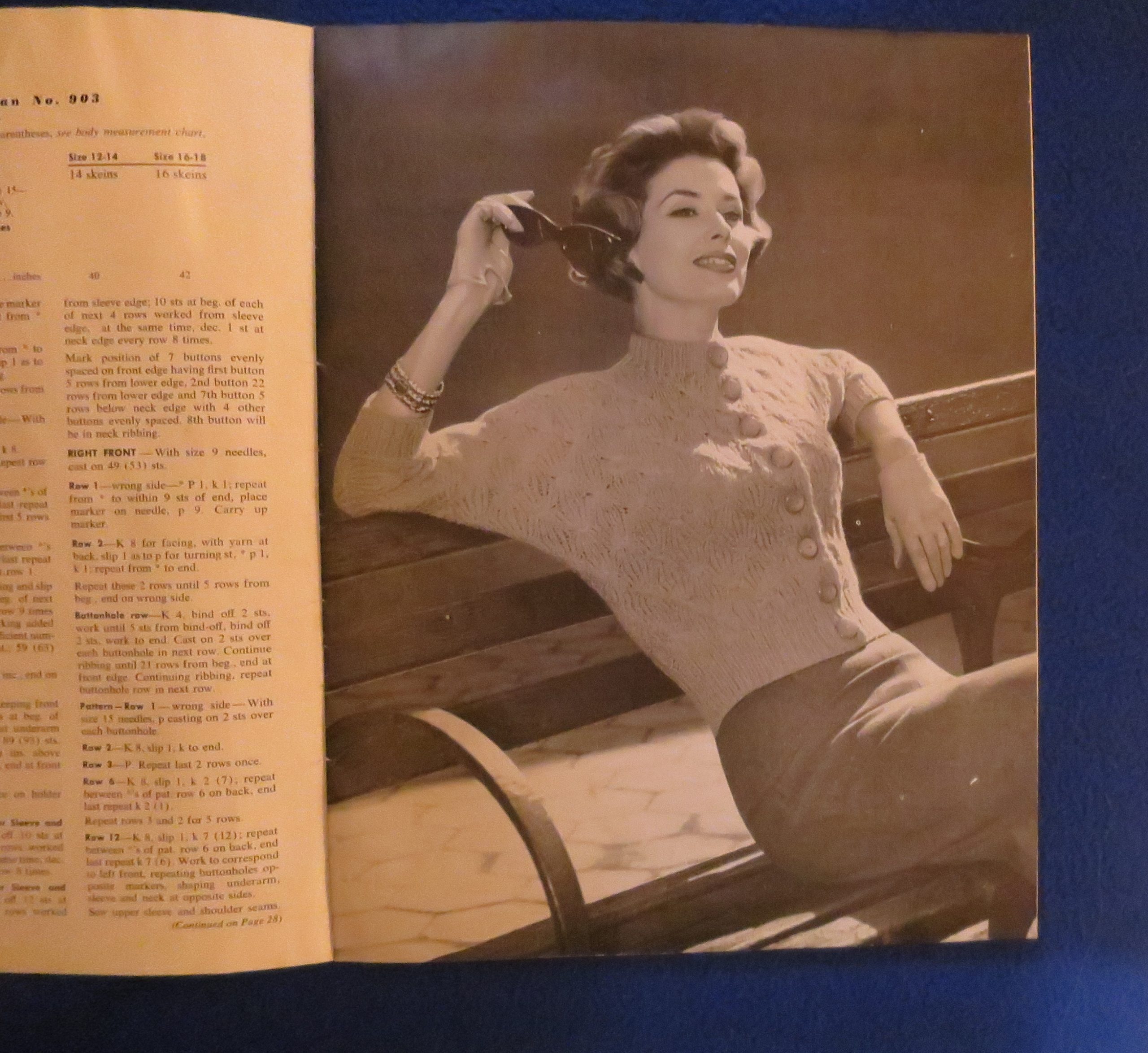 I'm not sure if my mom ever made any of these patterns. Nor am I sure why she saved this particular booklet; maybe because most of the patterns are classics so she thought she might be able to use them someday. (I get that.) I'd think about making something from it, but given when it's from, the sizes are not inclusive (the largest woman's size is for a bust ten inches smaller than mine). There is a pair of mittens I'd probably fit in; perhaps I'll try those (not that I wear wool mittens much but I could start).

*****
On this date in 2019:
Puzzling
2018:
Updating My Look
2017:
Coincidence
2016:
Pioneer Woman
2015:
Lights of Winter
2014:
Somebody's Got to Run the Errands
2013:
WDW Day 10: Magic Kingdom, Departure, and Reflections
2012:
Whole Lotta Readin' Goin' On
2011:
Sock Monkey Celebrates Christmas
&
King of the Snow Pile
2010:
Sock Monkey Drowns His Sorrows
2009:
Slacking
2008:
Still Sweet
2007:
Super
&
Out with the Old
2006:
Quilt Labels
2005:
We Have a Winner
2004:
Mantel Arrangements and Other Stuff
2003: No entry
2002:
Is it time to go home yet?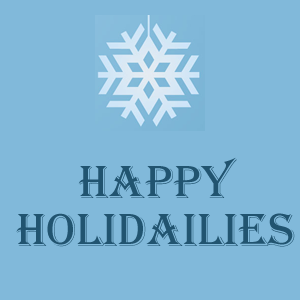 ---
One Comment