Finally Hopping
December 7, 2021
One month ago today, Mr. Karen and I stepped up our WDW touring and did our first park hopping of the trip as well as a fancy dinner at one of the hotels. We started our day at the Magic Kingdom. Soon after we walked in, we caught one of the character cavalcades that were introduced during the pandemic as an alternative to character greetings and parades (this one was some characters from Pooh on a horse drawn trolley). Like the distanced greetings I mentioned in an earlier entry, I liked the cavalcade; it reminded me of the spontaneity of characters in the parks in the old days, when you'd just come upon them unexpectedly. We rode some attractions and had a couple of the special 50th anniversary food items; the ones we chose were the Mr. Toad commemorative burger and dome cake. Odd, but fun.

Around dusk, we headed to Hollywood Studios, where we admired the Christmas decorations in their nighttime glory on our way to the Star Wars side of the park, where we rode Star Tours and Rise of the Resistance (the latter we paid for under the new Individual Lightning Lane scheme Disney has started). I think we also had some blue milk. Or maybe it was the green milk. I didn't take a photo of that, so I don't know.
We left the Studios and used our car as a changing room before driving over to the Riviera Resort to have a late dinner at their fancy restaurant, Topolino's Terrace. We lucked out and got seated by a window with a view of Epcot, so when Harmonious started, we could see the fireworks from the show. It seemed like if we hadn't been by the window, we could have strolled out onto the outdoor deck to see them, but that wasn't entirely clear.
This day felt a bit more like Disney trips of yore, with multiple parks and a wardrobe change. Not what I want to do every day of my vacation at this point, but fun for a change.
*****
On this date in 2020:
Happy to Color
2019:
Now This Is More Like It
2018:
Yertle is Judging You
2017:
Throwback Thursday: 1951
2016:
Doing What One Does in the Keys
2015:
Well Here's a Twist
2014:
Instagram Gathering
and
Gimme Some Sugar
2013: No entry
2012:
A Date Which Will Live in Infamy
2011:
Hope Springs Eternal
2010:
Pupil-riffic
2009:
Introduction to Holidailies
2008:
Mush!
2007: No entry.
2006:
Red Scarf Two
2005:
Winter Count—February
2004:
Holiday Guilt—A Different Kind
2003:
Scarred
&
Soccer Baby Quilt II
2002: No entry.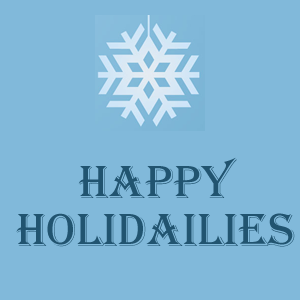 ---
One Comment