Happy to Color
December 7, 2020
I mentioned in my Holidailies intro this year that I sometimes retreat into my coloring app. It's pretty much taken up the time I formerly spent on Pokemon Go and the various Candy Crush variations (I haven't taken them off my phone yet, but neither have I touched them in months). I found it through a friend on Facebook who was posting pretty pictures from something called Happy Color. After a number of these posts, I got curious and downloaded it to my phone. My phone is not that big, so I had to do a lot of zooming in to see the areas to be colored, which wasn't ideal. I thought to use my neglected tablet, but found that Happy Color isn't available for Windows tablets. I did find a different coloring app that was, and unlike Happy Color it lets you decide which colors to use where, but I got frustrated with that because some of the areas I thought should be closed were left open to adjacent areas, which meant colors in places I didn't want them (see the one unbordered petal and the vine that's the same color as the background below). I found that more frustrating than the zooming in, so back to my phone and Happy Color I went.
There's a great variety of images in Happy Color. There are complex ones like the renditions of paintings in the Art section. One of my favorites I've done so far is Flowers in a Turquoise Vase by by Odilon Redon.
There are cute simple images, like this baby triceratops.

I loved this ski chalet at night; it reminded me of some of Mary Blair's work.

I also like the retro futuristic/tomorrow that never was stuff like this travel poster.

And this brightly colored forest scene might be my favorite so far. I can imaging this in quilt form, so many opportunities to use different fabrics.
Coloring in the app feels meditative a lot of the time. There are some gamification aspects to it, with bonuses for completing a certain number of images from different categories or sharing images or using hints, but you don't have to collect those to have a good time with it. One of the most fun parts has been sharing with friends on Facebook, posting images we've liked and discussing features we'd like to see. I'm not sure how long Happy Color will hold my attention; so far it's been three months and I'm going strong. My current self-imposed goal is to finish all the 2020 daily pictures by the end of the year, so I'll at least stick around to do that.

*****
On this date in 2019:
Now This Is More Like It
2018:
Yertle is Judging You
2017:
Throwback Thursday: 1951
2016:
Doing What One Does in the Keys
2015:
Well Here's a Twist
2014:
Instagram Gathering
and
Gimme Some Sugar
2013: No entry
2012:
A Date Which Will Live in Infamy
2011:
Hope Springs Eternal
2010:
Pupil-riffic
2009:
Introduction to Holidailies
2008:
Mush!
2007: No entry.
2006:
Red Scarf Two
2005:
Winter Count—February
2004:
Holiday Guilt—A Different Kind
2003:
Scarred
&
Soccer Baby Quilt II
2002: No entry.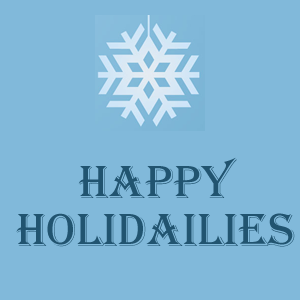 ---
3 Comments