Thanksgiving Feast for Two
December 6, 2020
Yesterday I got caught up with my photo a day project through the end of November, which means I saw the photos I took on Thanksgiving, which means I was reminded that I wanted to document what I think is the meal with the most dishes we've had at home since we retired (after all, I might want to recreate it at Christmas, and it's quite possible I would misplace a handwritten note to myself before then).
We've gotten into the habit of having our Thanksgiving meals at family gatherings where we'd bring one or two things to contribute to a potluck, but this year we were of course at home just the two of us. We could just have had a regular dinner, but I decided I wanted to go for something more like the big Thanksgiving dinners of years past.
The day before, Mr. K made a new to us recipe for cooked cranberry sauce (we don't have a grinder suitable for making his family's traditional no-cook sauce). He used huckleberries from our stash of frozen ones that we'd picked this past summer instead of the blueberries called for in the recipe. That turned out really well. It was tasty when first complete, and even better after a night in the fridge. We also had the jellied canned cranberry sauce of my youth.
On the day, the sweet potatoes went into the oven first, wrapped individually in foil after being rubbed with oil (and maybe salt? I didn't do this part; I do know the oven was at 350 F though because I wrote that down). This was about three hours before we sat down to eat (I like a well-cooked potato). I did some prep next, measuring out some spices to be rubbed on the turkey later and frying the pork sausage for one of the kinds of stuffing.
I then took about a 45 minute break from the kitchen, which in retrospect I should not have done, as we ended up sitting down to eat about a half hour after we'd targeted. After my break, I rubbed those spices I'd measured earlier onto the 4 pound turkey breast, seared it in the Instant Pot (IP), took it out of the IP, deglazed the pot with a cup of broth, put the rack in, put the turkey back into the post on the rack, then set it for 25 minutes. I used this recipe from Jo Cooks as my starting point, thoughI used Penzey's Tuscan Sun in place of both the Italian seasoning and the tarragon and did four times the garlic. Deglazing the pot was my idea, as I'm not sure how she didn't get a burn notice after searing and got it up to pressure without adding any liquid.
Then it was on to prepping the two kinds of stuffing, cubed like my mom used to make and cornbread because it sounded interesting. Chopped the celery and onion for sauteeing, melted some butter, mixed those with the bread/seasonings (and sausage for the cubed version), then put into baking dishes before sliding them into the oven with the sweet potatoes.
The IP finished its 25 minutes about then. I had to wait another 20 minutes for the pressure to release naturally, which was fine because Mr. and I used that time to pop open the crescent rolls (we broke from tradition here and went with the Sweet Hawaiian flavor), shape them, and put them into the oven as well. When I did open the IP, I pulled the turkey breast out to rest on a plate and made gravy right in the IP with the drippings/stock already in there. It came out lumpy, but that's how you know it's homemade.
For vegetables, we went non-traditional and super easy with Indian spinach and eggplant sides that just needed to be microwaved. While those were heating up, we pulled the stuffing and rolls and potatoes out of the oven. The turkey breast was fully rested under its foil tent, but didn't want to sit up nicely on its plate for photos.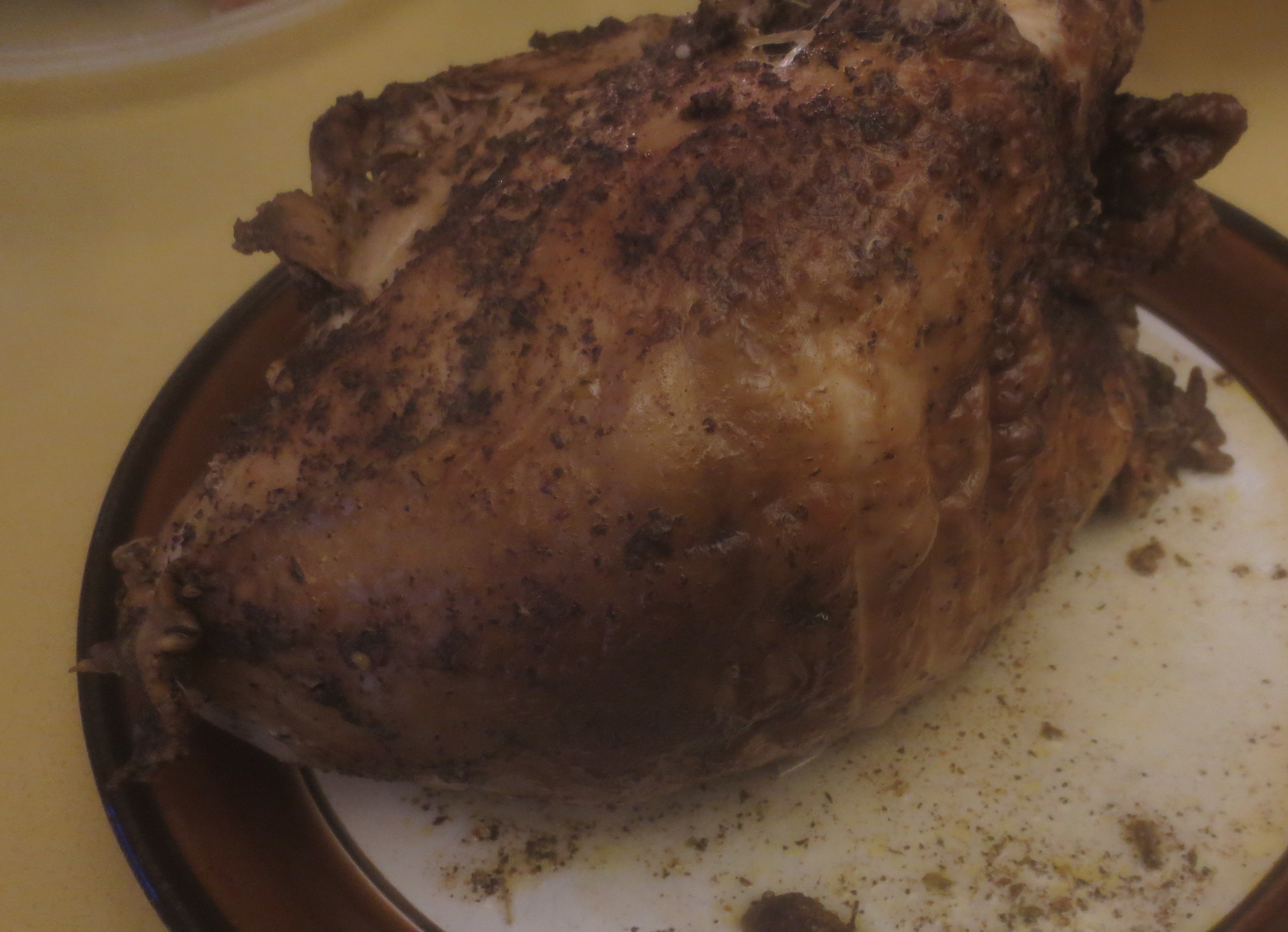 Then it was time to eat; this was my first plate:
I'm pretty happy with how this all turned out. If I do this again, I want to try popping the turkey under the broiler for a short while to crisp up the skin, as I much prefer that texture, though I was pleased with how moist the meat was. Four pounds was about the right amount; we had enough leftovers for the traditional post-Thanksgiving experience but not so many we got sick of them. I might want to make more stuffing next time. I love stuffing. It makes a great pre- or apres-ski snack, too.
*****
On this date in 2019:
Lost and Not Found
2018:
A Slice of Urban Life
2017:
When All Else Fails, Kittens
2016:
Mo' Driving
2015:
And Then There Was the Rest of November
2014 and 2013: No entries
2012:
Does Inspiration Have an Expiration Date?
2011:
It's That Time of Year
2010:
Holidailies Redux
2009: No entry
2008:
Crafty Doldrums
2007: No entry
2006:
Amazing but True
2005:
Sounds of the Season
2004: No entry
2003:
Piling Off
2002: No entry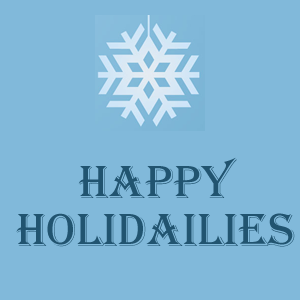 ---
One Comment