Official U.S. Postage
December 15, 2020
I stopped sending Christmas cards some years back, so many years I don't recall exactly when I stopped. 2010, maybe? This year I decided since I am not spending any time in December traveling or hanging out with friends or going to parties, etc., I'd sign up for a holiday card exchange one of my online friends has hosted for years and years. I finished the writing the last batch of cards today and putting on postage, which was more of an adventure than just sticking a stamp on each envelope and moving on. I stuck on many stamps. Some were self-adhesive, some were the kind you have to lick (or wet with a sponge—I remember I bought a special sponge-topped bottle to do my wedding invitations back in the day), some were the kind you have to lick but the adhesive was not longer working so rubber cement came into play.
Why so many stamps? Because when my brother and I were cleaning out my mom's house, we found loose change and stamps pretty much in every room of the house. He took the change; I took the stamps. Mr. K looked up the values of the pre-Forever stamp ones that had no denomination on them (the letter stamps, like G and G-makeup) and for the past few years we've gotten to do math before we mail something. Sometimes for speed and simplicity, I just put on a few cents extra; sticking on two 29 centers is sure faster than figuring out what combination of stamps in the box will add up to the current first class rate.
Because I am my mother's child, I found some old stamps of my own in the box of boxes of cards I pulled out of storage to see if there was anything there I could use for the exchange. There they were, three books of 41 cent Christmas stamps from 2007. So that's how I ended up spending part of my evening finding various combinations that added up to 55 cents. One 2007 Christmas, 4 G makeups @ 3 cents each, one 2 cent Igor Stravinsky: done, and move on. I managed to use up at least two kinds of stamps from the box and felt good about that.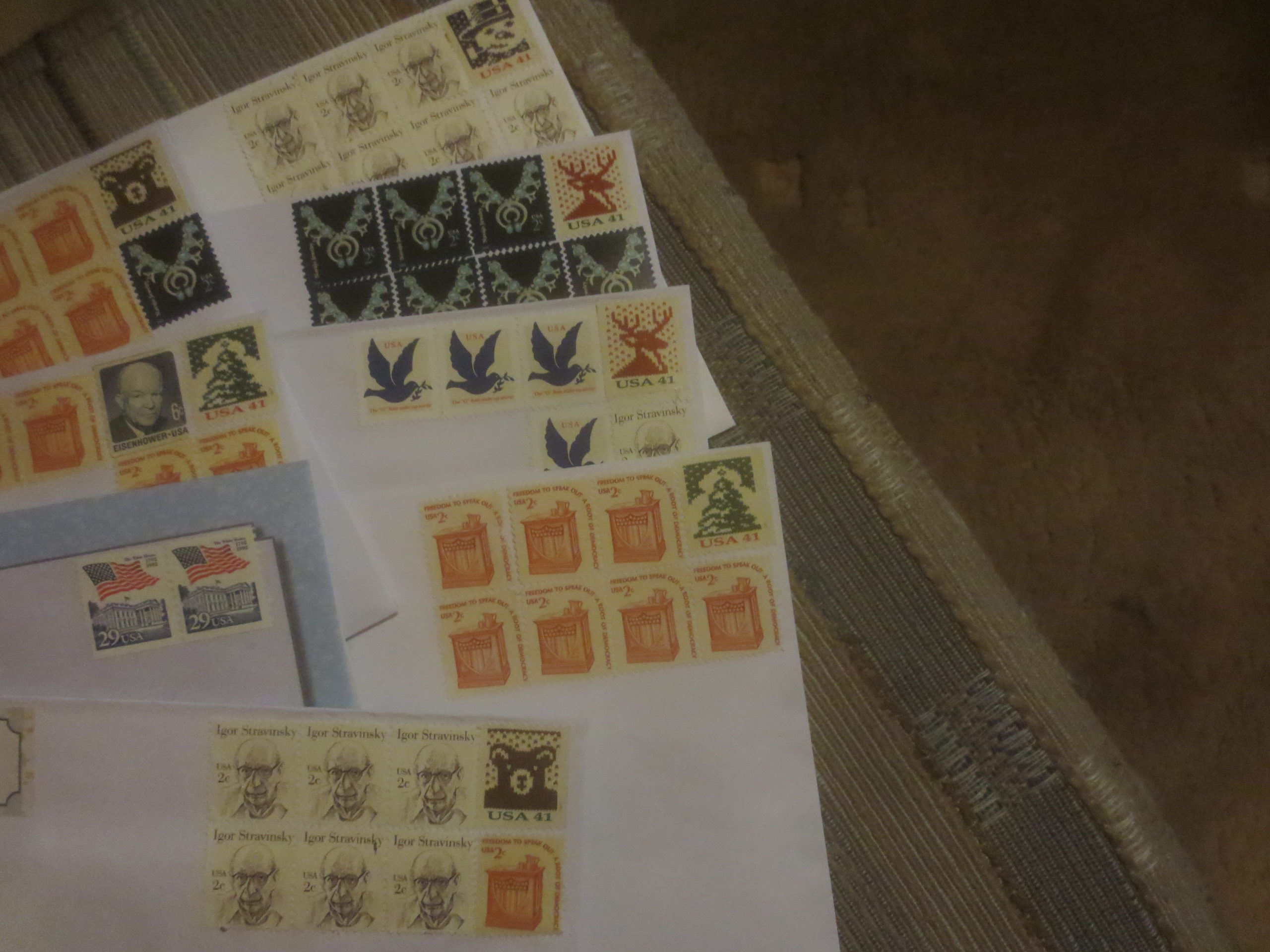 *****
On this date in 2019:
Staving Off the Inevitable
2018:
Moving Day
2017:
Or Something
2016:
Peer Pressure
2015:
Ski Day 1
2014:
Three Books Behind
2013: No entry
2012:
Sidetracked
2011:
Big and Bright
2010: No entry
2009:
Obsolescence
2008:
Socks of the Corn
2007:
WDW VI: The Undiscovered Attractions
&
A Night at the Opera House
2006: No entry
2005:
Winter Count—May
2004:
Pictures Taken and Not
&
Froggie Went A-Courtin'
2003:
Weekly Update
2002:
Unofficial Party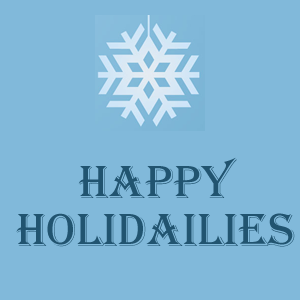 ---
One Comment