Getting a Bit Festive
December 13, 2022
Mr. K and I started putting up our Christmas tree tonight after dinner, the tall skinny pre-lit one my mom gave us because she thought we should put it in our front hall. I say started because we never got to the putting on ornaments part due to struggles with the lights. More struggles than we had the last time we put it up two years ago. This time it wasn't just individual bulbs that needed replacing (though there were plenty of those) but whole strings gone dark. Some of them came on after we jiggled the branches and bulbs. Two did not. Frustrating as that was, I was cheered by finally being able to justify all the bread bag tags I've saved—I used them to mark bad bulbs, and later, to flag branches where I'd gone through and jiggled each bulb to see if it was loose.

We eventually gave up on one of the strings that wasn't working. Mr. K took it off the tree, which was quite a laborious process since it was wound in there in an intricate manner with no discernible pattern (it turned out it wasn't a string of lights, but a loop of them). He replaced it with a string of M&M lights we've had for years. This led to a bright colorful belt of light high on the tree, at least for now until we can redistribute the candy shaped light covers.

Enjoy the party now, guys, because I'm coming to break it up tomorrow.

This may be the last year for this tree. It's definitely the last year for the lights it came with on this tree. We could pull off all the strings and get some LED ones to use instead, winding them around the old fashioned way each year. We'll see. That decision can be put off for quite a while.

*****
On this date in 2021:
Disney Dishing
2020:
So Many Words
2019:
Huckleberry Crisp
2018:
Fortunate
2017:
Government Overreach is in the Eye of the Beholder
2016:
Pizzas I Have Known and Loved
2015:
End of the Road
2014:
Social Butterfly I Am Not
and
Irrevocable
2013: No entry
2012:
Cranky
2011:
Emerging from Dormancy
2010:
Without Mountains, What's the Point?
2009:
An Apology to My Government
2008:
S.O.G. with P.I.P.
2007:
WDW Episode IV: A New Hope
2006:
What a Difference a Day Makes
2005:
10 Things
2004:
Will My Skis Fit in the Overhead Bin?
2003: No entry
2002:
Weight Wait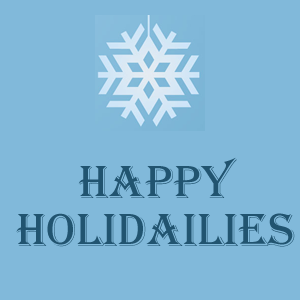 ---
One Comment