Disney Reflections
December 19, 2021
I find I am not quite done writing about my trip. There's still a part of me that wonders if we made the right call going when we did. Yes, the COVID risk levels in Florida were less than Idaho when we went (and are now as well), but in Idaho we don't mingle with quite so many strangers. Though the strangers we do mix with here are much less likely to be wearing masks indoors than the ones we mixed with at Disney, so I waffle. We didn't get COVID on the trip but that was luck of the draw (along with vaccinations and masks and distancing when we could). To get full value from our annual passes, we'll have to go back at least once more before those expire; I hope the choice is clearer when we decide to do that.
At the moment, setting aside COVID, I have mixed feelings about the trip. There were many high points, yes, and we saw a lot of the new stuff that had been opened since we were last there, but I also feel like we didn't get that much done considering how long we were there. We never made it to Wilderness Lodge, for instance, and that's a favorite resort of ours. We never rode Slinky Dog Dash or Seven Dwarfs Mine Train, and rode a lot of other popular rides only once, because access through the new Genie+ and Lightning Lane was often hard/pricey to get and the standby lines were long every time we checked. What we did do often involved a lot of planning and time on our phones in the park; I don't think there's a way around that anymore, unfortunately.
Maybe the answer is to plan differently. Maybe the answer is to have one day for each park where we get up early and arrive before opening (though the park will still be full of resort hotel guests then if the current early entry scheme is still in place). Maybe the answer is to bring a book and just stand and read in those long lines. Maybe they'll have changed things around again by the time we go back, and I can't know the answer now.
*****
On this date in 2020:
The Wait Begins
2019:
Throwback Thursday: Some of You Will Be Able to Hear This Photo
2018:
Jinxed It
2017: No entry due to winter storm.
2016:
Slump
2015:
Modern Maturity
2014:
Better Than Not Winning
2013:
WDW Day 3: Animal Kingdom
2012:
Lace Panel Scarf
2011:
The Secret
2010: No entry
2009:
Life of the Party
2008:
Manual Labor
2007:
Livin' the Dream
&
Animal, Vegetable, or Mineral?
2006:
Holididn't
2005:
I'm Back
2004:
Step Out of Your Vehicle
&
I Was Ready for Some Football
2003:
Outta Here
2002:
Wishing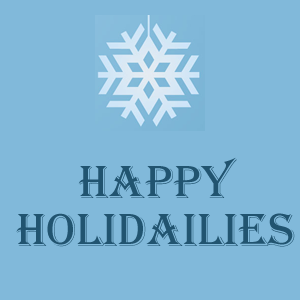 ---