Stormy Weather
December 20, 2017
I missed posting yesterday. That storm cycle I mentioned did indeed bring a lot of snow for skiing. It also brought power and internet outages starting last night. First, just our internet went down, then it came back up, then as I was writing my journal entry for yesterday, the power went out, taking the internet with it. Cellular data wasn't working particularly well, either, and I didn't fancy trying to tether my phone and draining it just to get a journal entry up, so Mr. K and I played Yahtzee by candlelight and when the power hadn't come back on, we discussed and made some decisions about what we needed to do before we went to bed so we wouldn't wake up to a flood or fire or spoiled food.
The power came back on during the night, went off again, came back on, went off in the morning, and then came back on and stayed that way. The internet, not so much. The utility company told me they hoped it would be back on tonight, but so far it's not, so I'm typing this in the hotel lobby down in the village, which does have wifi (as they often do when everyone else on the mountain is out).
The snow stopped this morning, and it was beautiful day on the mountain.

When we got home late this afternoon after skiing, it was time to shovel off the decks and dig out the truck.

Tomorrow should be another great day on the slopes. Whether it will be a great day for coming home afterward and using the internet remains to be seen.

*****
On this date in 2016:
Free Lunch
2015:
Night Skiing
2014:
In Which the Day Gets Away from Me
2013:
WDW Day 4: Studios and Magic Kingdom
2012:
It's the Lazy Woman Who Works the Hardest
2011:
What's Inside
2010:
Reddit
2009:
A Tale of Two Cameras
2008:
A Simple Request
2007:
Messy Is as Messy Does
&
Festive
2006:
Restaurant Critic Time
2005:
Welcome to Where?
2004:
Cheater's Compass
2003:
Soon the Sun Will Be Up
2002:
One Girl, All Alone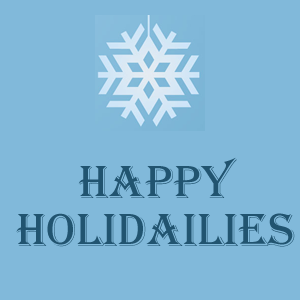 ---
One Comment