Fall Road Trip, Part the Third
December 21, 2017
Trip Report Tuesday has moved to Thursday this week due to the storm-related power/internet issues I had. On the previous Trip Report Tuesday, Mr. Karen and I had made it to Cordele, Georgia. From there, we continued driving south to Florida, arriving in Orlando in late afternoon. We checked into our condo, unloaded the car, and headed off to Animal Kingdom. Sure, we'd get there only a couple of hours before closing, but the annual passes we bought last year were still good, so we didn't have to spend all day in a park to get our money's worth. Why Animal Kingdom? Because they've got the hot new thing since our last visit: Pandora. We just missed getting to see this new land last May; they were doing cast member previews while we were there.
We arrived just before the sun set, so were able to see the land for a bit in daylight and then enjoy the lighting effects as they came on. We hadn't gotten Fast Passes, so didn't plan to experience the attractions, but ended up getting in line for the river ride just before closing and only had a short-ish wait.

We spent the next almost two weeks bopping from park to park, getting to see the decor change from fall/Halloween to winter/Christmas. We stayed for a few days at Coronado Springs Resort, which was a new one for us, and our first Disney moderate resort. We enjoyed the Food & Wine Festival at Epcot, and saw all the nighttime shows, some of them multiple times. We never made it to the water parks or mini golf. We saw a fair few construction walls behind which new stuff was being built that we'll see on future trips.

Originally we'd planned to head to the Keys after our Coronado stay, but our friends there lost their place there in the hurricane (they are fine, their family on Key West is fine, it's just a matter of rebuilding to the new codes, which will take a while). So we extended our stay in Orlando. As it turned out, that weekend was the Disney Dish podcast event, so we signed up for some of those activities. Coincidentally, some friends from Michigan also headed down to Orlando that weekend, and since we had extra space in the condo, they stayed with us. We didn't tour together because we had different Fast Passes and the podcast stuff, but we saw them at the condo and once met up in Epcot. We were able to extend our stay by a night to match up with their departure date, though they were up and out to catch a plane several hours before we hit the road that last day.
Next week, I'll wrap up with our journey home.

*****
On December 19th in 2016:
Slump
2015:
Modern Maturity
2014:
Better Than Not Winning
2013:
WDW Day 3: Animal Kingdom
2012:
Lace Panel Scarf
2011:
The Secret
2010: No entry
2009:
Life of the Party
2008:
Manual Labor
2007:
Livin' the Dream
&
Animal, Vegetable, or Mineral?
2006:
Holididn't
2005:
I'm Back
2004:
Step Out of Your Vehicle
&
I Was Ready for Some Football
2003:
Outta Here
2002:
Wishing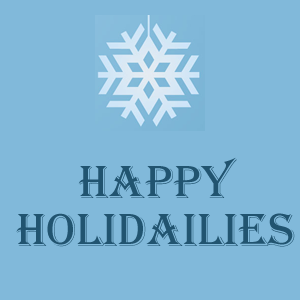 ---