Up in Space
December 2, 2021
One month ago today, Mr. Karen and I started the Walt Disney World portion of our Florida vacation. It's been four years since we were at WDW (together, anyway; Mr. K spent a day on property with a friend in 2019 I think it was), and of course there have been changes, some pandemic-related, some not. Having to make park reservations ahead of time, for instance. On this day, I reserved Epcot for us, as thanks to the Touring Plans reservation finder, I'd been able to score a lunch slot at the Space 220 restaurant, which had just opened at the end of September. We got to the gates early enough that we were able to exchange our vouchers for annual passes and take in a few attractions before lunch, as well as join the virtual queue for the new Ratatouille attraction (which I knew to do thanks to doing a lot of reading of fan forums ahead of time). It was fun to see the new restaurant, the conceit of which is that you're dining 220 miles up in space, and the food was good (the calamari appetizer would eventually end up on my top 5 list for the trip). Of course I had some trepidation about eating indoors, but the tables weren't right on top of each other, and I hoped Disney would have put some thought into ventilation.
The first physically distanced character experience we came across was Winnie the Pooh hunting butterflies near the Imagination pavilion. I liked this … more interesting to watch than a character just standing and no line to see it. I don't expect this pandemic-related change will still be around next time we visit the parks so I'm glad we caught it.
Late afternoon, our virtual queue boarding group for Ratatouille got called and we got to experience that. It was cute, for sure, but didn't have a big wow factor for me. After that, we escaped the crowds at the park by riding the Skyliner (the gondola system which is new since our last visit) to the Riviera resort (ditto). My favorite part of the Riviera was looking at the the beautiful mosaic murals.
We returned to Epcot to see Harmonious, the new nighttime show. Not willing to devote the time to getting a prime viewing spot, we ended up watching it from a very off-center position, but on the plus side, there were chairs to sit on, which was quite nice. The show was beautiful and interesting to look at, but the music was not great to listen to. Granted, I loved the score for the Illuminations show, which took one on a journey. Harmonious is basically a clip show of Disney tunes.
Walking out after the show, I really enjoyed watching the new light effects on Spaceship Earth. Unlike Harmonious, this was an improvement over what was there before. The construction walls that messed up traffic flow in Future World (soon be known by other names) were not an improvement but those are temporary. At least they tried to make them less oppressive with colorful stripes (and some characters here and there but not here in this picture).
Thank you for coming to Epcot with me. We'll be back but not for a few days.
*****
On this date in 2020:
To Weed Out or Not to Weed Out
2019:
Distractable
2018:
Whithr Flickr
2017:
I Kinda Remember Having Goals
2016:
Pre-Trip Trip
2015:
Octoberfest
2014:
Music, Family, and a Furry Kitten
2013:
Thanksgiving Recap
2012:
Me, My Stuff, and I
2011-2007: No entries
2006:
Surprise
2004 & 2005: No entries
2003:
Boomer? Moi?
2002:
Goal Check-In #5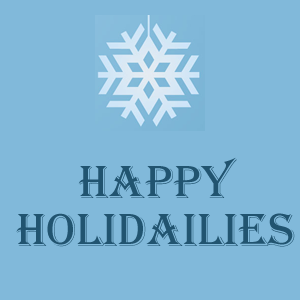 ---