End of Year Tradition
December 1, 2020
Today I embark on my 19th year of writing in the Holidailies collab (it's in its 21st year, but I didn't have an online journal those first two years though I read many). That seems ridiculous. When I started this journal back in 2002, I don't think I would have believed it if future me had come back and told me I'd still be writing under this same title all these years later (granted, much less often, but still). That early 2000s version of me would also have been surprised to hear I was retired and living on a mountain in north Idaho, which wasn't even a vague plan in my head when I was 40. I hoped to retire someday, sure, and was saving money to that end, but I didn't have a clear timeline at that point, or a good vision of what retirement would be.
This is the first (and I hope last) pandemic edition of Holidailies. That means I'll have none of the travel reports I've had in previous years, no mentions of gatherings with friends or delicious meals in restaurants. But living where I do, I haven't been as cooped up as many folks have, since I can walk out my front door and be on very lightly populated hiking trails in just a few minutes, and this time of year, a ten minute stroll gets me to the ski lifts, which are running, for now, with new setups for lift lines and new rules for the lodges. I don't think I'll be hurting for content, just for motivation, which sometimes get lost when I think too much about current events and how many of my neighbors are anti-science and pro-conspiracy and have to retreat into my coloring app and watching The Great British Baking Show until I feel better.
Looking forward to seeing who else shows up for this annual event of writing online.
*****
On this date in 2019:
Another Trip Around the Sun
2018:
A Trio of Firsts
2017:
It's the Most Wonderful Time of the Year
2016:
Another Ride on the Holidailies Train
2015:
Not Dead Yet
2014:
Lucky 13
2013:
And So It Begins
2012:
Holidailies Time
2011 – 2009: No entries
2008:
Turkey Day Weekend
2007:
Pinwheel Blanket
2006:
Somethin' New
2005 & 2004: No entries
2003:
Goal Check-In: Month 8
2002:
Holiday Weekend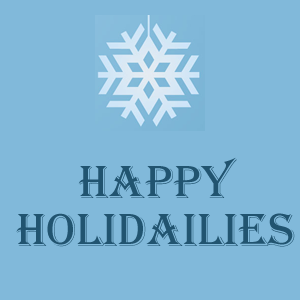 ---
3 Comments