Another Trip Around the Sun
December 1, 2019
It's the 20th year of Holidailies and my 18th year participating. I figured I might as well give it another go—after all, I had success with it last year even though I'd only written 14 posts in the first eleven months of 2018 (this year I've done 15, so I've got even more momentum—I kid).
I figure anyone reading this probably has been here before and knows what I'm about—if not, welcome, glad to have you here. My about page is still pretty accurate despite not having been updated in a few years (yes, more than four years in to retirement, I am still trying to find and settle into a routine that's closer to my vision of what life would be like after I stopped working … maybe it's coming up on time to admit that it's not going to happen any time soon if at all, and I'm just going to flounder around between trips until I'm too decrepit to travel so much).
Last year I started my ski season on December 1st; this year I haven't even been at home since the lifts started spinning, having journeyed to western Washington to spend the Thanksgiving holiday plus a bit with some of Mr. K's family, trying to be helpful and patient while he takes care of some things for his mom. (In my mind, I've been moderately successful at that.) I'd be more anxious about the skiing if the conditions were as good as last year at this time but they're not; there's only one run officially open so far and that's on mostly machine-made snow. It would still be fun, sure, but I'm able to wait more patiently since I'm not missing as much as I would be if more of the mountain were open.
I'm behind as per usual on getting photos uploaded, so I can't share anything current; instead I have this shot I took of the mountain before we left on a road trip in early November (writing about that is also something I'm behind on, but Holidailies will help with that). This is not what a ski mountain should look like three weeks before opening. Granted, there was more white showing on the less sun-exposed parts of the mountain which aren't in this view, but still. Climate change is a bugger.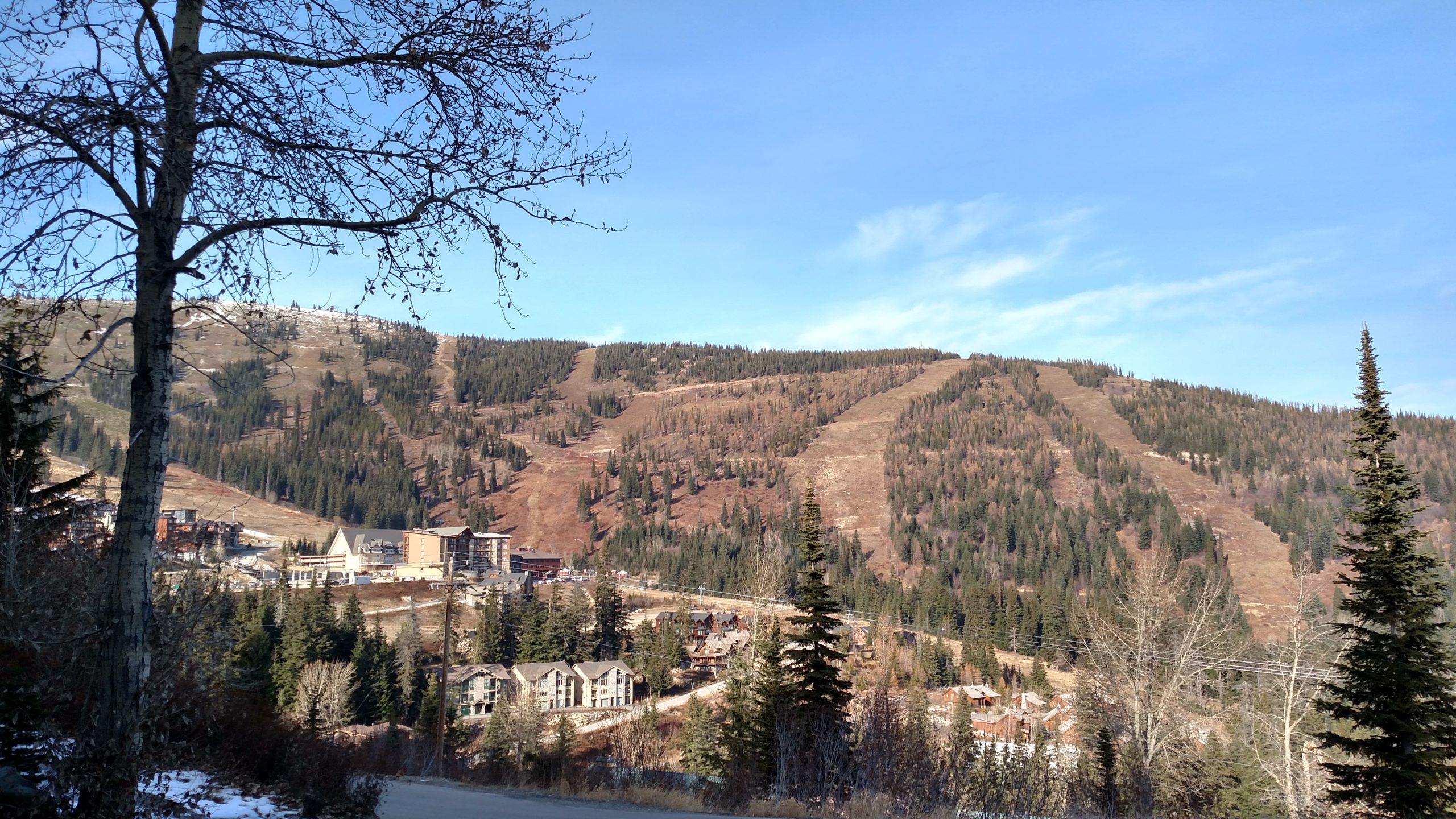 *****
On this date in 2018:
A Trio of Firsts
2017:
It's the Most Wonderful Time of the Year
2016:
Another Ride on the Holidailies Train
2015:
Not Dead Yet
2014:
Lucky 13
2013:
And So It Begins
2012:
Holidailies Time
2011: No entry
2010: No entry
2009: No entry
2008:
Turkey Day Weekend
2007:
Pinwheel Blanket
2006:
Somethin' New
2005: No entry
2004: No entry
2003:
Goal Check-In: Month 8
2002:
Holiday Weekend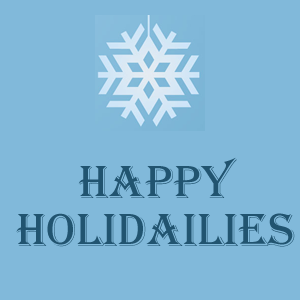 ---
5 Comments