Some Favorite Photos of 2019
December 29, 2019
Today I finished my latest big catch up for my photo a day project, posting something like three weeks of photos in the last few days … it goes much quicker when I've not been traveling and taking dozens and dozens of photos.
Looking through the albums for this year, there's a certain set of subjects that show up often: snow, skiing, the views from the mountain, sunsets, wildflowers, pie, nail polish. Sometimes I feel like I've taken the same pictures over and over, but now and then I spot something I'm pretty sure I've not ever snapped before, like the frost trails on the windshield with our Christmas lights in the background as we pulled into our driveway on Christmas night:

Sometimes it's a subject I've done before but I get lucky and score a shot I'm really happy with, like this sunset that I happened upon when I stopped to pee outside of Spokane one evening:
I take a lot of photos to remind me later of things I did and saw on my travels; sometimes I end up liking them as photos in and of themselves, like this one from Chicago this summer.
And sometimes I just get lucky with timing … I took this selfie feeling happy after doing a great run through the trees back in February. Later that same day, exiting from the same run, I suffered my worst ski injury to date, messing up my right ankle. If I hadn't taken this shot, I might have forgotten how much I liked that run and just remembered the pain from landing wrong at the end of it later that day.
I'm already thinking I'll keep on with the photo a day in 2020, even if there are a lot of repeat subjects. I like being able to go back and review highlights and just little moments I happened to capture. I used to like to look at physical photo albums for the same reason, but I haven't worked on, much less finished, one of those in years. I still need to look around for an alternative to Flickr, as all Pro members got an email from the CEO this month that basically said "real nice photo site you got there; be a shame if anything happened to it".
*****
On this date in 2018:
New Age Graffiti
2017:
Snow, Snow, and Eeyore Soap
2016:
Lazy Day
2015:
The Internet is Weird
2014:
Places I'll Never Live
2013:
Holiday Afterglow
2012:
Probably My Fault
2011:
New Monkey Plays with the Buttons
2010:
Sock Monkey Plays in the Snow
2009:
Mani-Pedi Madness
2008:
Morning Mystery
2007:
Chilly Boy
2006:
Battle of the Patio
2005:
Sunshine State
2004:
Starfish a.k.a. Sea Star
2003:
I've Been Gone Again
2002: No entry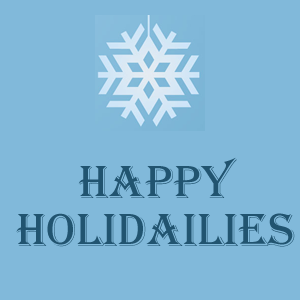 ---
2 Comments