Snow, Snow, and Eeyore Soap
December 29, 2017
We're experiencing another storm cycle; so far we still have both power and internet. Yesterday I stayed inside and enjoyed the snow through the windows. Below is what it looked behind our condo as the daylight faded, shot from the room I use as my office when we don't have houseguests (then it functions as a bedroom):

And here's what the tv looked like last night when Mr. Karen and I wanted to watch our alma mater, Michigan State, play in the Holiday Bowl. Yep, snow in the satellite dish. Mr. K put on some snowshoes and grabbed the broom on a pole that he made to deal with just this situation. After he'd brushed off the dish, we were able to catch the rest of the game, including all the Spartan scoring and the post-game awards and speeches after their win.

It snowed through the night last night and kept right on snowing through the day today. This made for the best ski day so far this season, even with the holiday crowds. Though of course holiday crowds at Schweitzer are the equivalent of light attendance days at other resorts of similar size. I stopped for a short break at one of the lodges and snapped this quiet scene out back (from under the cover of a porch; it was snowing so much I didn't want to take my camera out when I was on the slopes, despite how pretty the trees looked all covered in white).

After getting home from skiing, there is showering, and today there was Eeyore soap, which Mr. K pulled from a bag of random soaps we moved out here from Michigan and have been working our way through. I have no idea where this one came from or how long we've had it or what I'll do with the Eeyore once we free it from its soapy prison.

It's forecast to snow another seven to twelve inches before this storm cycle ends tomorrow. We've adjusted our New Year's travel plans accordingly; it is definitely less frustrating to have to postpone a trip when we get to ski while we're delayed.

*****
On this date in 2016:
Lazy Day
2015:
The Internet is Weird
2014:
Places I'll Never Live
2013:
Holiday Afterglow
2012:
Probably My Fault
2011:
New Monkey Plays with the Buttons
2010:
Sock Monkey Plays in the Snow
2009:
Mani-Pedi Madness
2008:
Morning Mystery
2007:
Chilly Boy
2006:
Battle of the Patio
2005:
Sunshine State
2004:
Starfish a.k.a. Sea Star
2003:
I've Been Gone Again
2002: No entry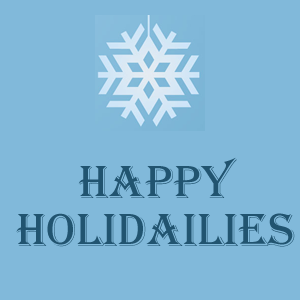 ---
One Comment