Fall Road Trip Loop, Part 4: Disneyland Resort
December 24, 2019
This whole road trip started with the idea that we'd go to Disneyland for the first time since 2015, and our hotel reservations in Anaheim were the only ones we made ahead of time. Unfortunately, we couldn't get into our preferred hotel for the whole time, so our first night in Anaheim was at a Quality Inn (because I could stay there on points) which was not the one I thought it was because as it turns out, the one I remember from last time has been torn down and new, taller hotel is going up in its place. This meant a longer, less pleasant walk to the parks our first morning, and a walk back midday to move to the other hotel for the rest of our stay, but if that's the worst problem we have, we're very fortunate.
We'd been listening to Disneyland podcasts on our drive and making lists of things to try after hearing them mentioned, which is how we found ourselves having Dole Whip and Bao Buns at the Tropical Hideaway for our first park meal. This location had been Aladdin's Oasis the last time we were in the park. I went with the new raspberry swirl, while Mr. K had the classic pineapple.
I'd made some dining reservations (a couple associated with nighttime shows) before we left home, but other than that we didn't have any particular plans, so basically wandered the park and experienced attractions that appealed if the waits were reasonable. Which is how we ended up doing Smugglers Run in the new Galaxy's Edge section of the park that evening; I think we waited only slightly longer for the ride than we had for our reservation at Oga's Cantina.
Our second day in Anaheim, we didn't go into the parks but did take in Downtown Disney, which was decorated in neon for the holidays. We also went to the Disneyland Hotel, which was not the best idea, as the security line to get back into Downtown Disney afterward was awfully long (but we had to go through that way to get back to our hotel if we didn't want to take a longer walk through unknown possibly un-sidewalked areas).

We spent the next day in California Adventure, including meeting up with The Mighty Kymm to take in a performance and then battle it out on Toy Story Midway Mania. Mr. K and I finished our day with the World of Color dessert party, which I don't think was a thing the last time we were there. It was nice to sit at a table and relax before and during the show.
The next few days we bounced between the parks, using MaxPass to make FastPass reservations. That definitely was not a thing the last time we visited and I liked it. So much easier than running to get them in person; well worth the money, I thought. We happened to be at Disneyland on Mickey Mouse's birthday, so we got a free button and saw a short parade celebrating the main mouse. We saw World of Color a second time, not with the dessert party, and I was glad we'd seen it earlier as the second night the wind meant they couldn't do some of the effects we'd seen the first night (though if we'd only seen it this second night, I don't think I would have missed them; it's still a good show in windy mode).

The morning after our last park day, we checked out of our hotel then made one more trip to Downtown Disney, with a side excursion to the Grand Californian Hotel, then it was off to start our drive home … which is a story for the next and final installment of this trip report.

*****
On this date in 2018:
Snowflake Diversity
2017:
Fall Road Trip, Part the Third
and
Throwback Thursday: 1978-ish
2016:
Why the Waffles?
2015:
It's Beginning to Look a Little Like Christmas
2014:
Hair Clippings
2013:
WDW Day 5: Magic Kingdom and the Studios
2012:
On Being An Hourglass
2011:
On Being a Negative Force
2010:
With Attribution
2009:
Better to Light a Candle
2008:
Procrastination
2007:
My Most Memorable Day
&
One Picnicker, All Alone
2006:
Four Days in Utah
2005:
Winter Count—August
2004:
Back When It Was Warm
2003:
Not According to Plan
2002:
Missing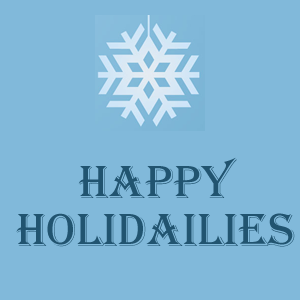 ---
3 Comments