Skol Vikings
December 5, 2016
Mr. Karen flew into Chicagoland for the last few days of the Illinois portion of my trip. Saturday of that week, we drove up to Minneapolis for a Viking fan event associated with a forum that Mr. K doesn't post on but our friend Eli is quite active on. Our hotel was in easy walking distance of the Mall of America, so after we checked in, we strolled over to the mall to make sure we knew where the train station was and find something to eat. We also took in the Fly Over America attraction, which is surprisingly similar to Disney's Soarin' (some patents must have run out or something). After that, we headed to the party house where the fans were gathering and spent the first part of our time there watching the end of the Cubs playoff game. Unlike most parties that don't really get going until after the scheduled start time, this one apparently started strong before we got there and dwindled fast—I am not taking that as any personal insult, just that it was an early game the next day.
That game was the main event of our quick trip. We boarded a Vikings-skinned train at the mall and too it to the stadium, getting increasingly packed in with other fans at each stop.

The new stadium is impressive, very modern looking, and the huge glass door walls were a sight to see pivoted open thanks to the warm fall weather.

Our seats were way up high almost in a corner but visibility was still pretty good. The sound system was so loud I wore earplugs most of the time and heard everything just fine.

The Vikings won the game, which made it an even more pleasant outing. Afterward, rather than fight the crowds getting back on the train, we wandered around looking at the stadium and grounds and found some of the other forum folks in a tailgating lot and hung out there for a while. Then it was back on the train and back on the road, this time heading south. Way south.
*****
On this date in 2015:
On Not Working
2014:
Brain Training
2013:
In Which My Brain is Fried
2012:
Private Leander W.
2009 through 2011: No entries
2008:
It's Holidailies Time
2007: No entry
2006:
I Used to Crochet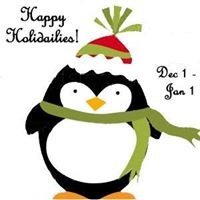 ---