Fall Road Trip, Part the Second
December 12, 2017
On Trip Report Tuesday last week, Mr. Karen and I had made it from Idaho to Illinois, where we visited with Mr. K's mom, went to Great America, and I worked with my brother on the last bits of cleaning out Mom's house.
On a Thursday, Mr. K and I headed out from his mom's, made a quick stop at my mom's house to say goodbye to it and to my brother, who was heading home to Wisconsin, and made our way to Michigan. I dropped Mr. K off at a friend's house and then retreated to a hotel alone, as I had come down with a sinus thing and was not good company at all. Over the long weekend, I pushed myself to do one thing outside the hotel each day, so I did get to see (but not hug) some friends, just not nearly as many as I'd hoped. I did catch some glimpses of the black squirrels; Michigan is the only place I've ever seen them.

I was feeling a little better by the time Mr. K and our friend returned from their weekend up north but still not up to doing a lot of socializing. By our anniversary, which fell about a week after we'd left Illinois, I was feeling well enough to celebrate by going to the Detroit Zoo—it was our first time seeing the new penguinarium, and they had pumpkin spice Dippin' Dots, which was nice but not nearly enough to make up for the complete lack of capybaras. When did they get rid of the capys? Where did they go? Google is no help. After the zoo, we drove to the Lansing area to revisit more old stomping grounds.

The day after our anniversary, we visited with Mr. K's aunt and uncle, who he'd lived with for about a year after graduating from Michigan State. Earlier in the year, they'd moved into a retirement home in East Lansing, so we got the grand tour as part of our visit, including a stop at the fish tanks, a scene from which you can see below. We left after dinner, not having any inkling that would be the last time we'd see Aunt E. Sadly, she died suddenly just before Thanksgiving.

We left Michigan the next morning. No huge rush, as the closing on Mom's house had been delayed again, though we did need to be in Chicago in time for the first night of Progtoberfest, featuring District 97. We made it, no worries.

The next day, I hung out with Mr. K's mom while he and a friend from Michigan did Progtoberfest. I'd been planning to do the same the next day, but our friend decided to leave early, so I went into the city and had a nice dinner with Mr. K before catching the last band of the fest. We had a rest and reset day following that, repacking our luggage for the next phase of our travels.
Then it was back to Michigan for a one-night stop, the highlight of which was seeing Hillary Clinton speak in Ann Arbor. I hadn't sprung for great seats, but it was enough to be in the room. I am still so sad that we could have had an intelligent, caring person as our president.

The next day, we swung by our old house and happened to catch the new owner, who graciously gave us a tour. We barely recognized the place; she spent a year and a lot of money renovating and decorating, and it looks so different, like something out of a magazine or an HGTV show. From Michigan, this time, we headed south. We made a quick stop along the way in Cincinnati, where I was thrilled and delighted to be lucky enough to see Fiona, the baby hippo who has captivated me online.

We spent two nights and a day in Louisville, visiting the Louisville Slugger Museum, the 21c Museum Hotel, and seeing District 97 again. I was captivated by the 21c especially; so much interesting visual input there.

From Louisville, we headed further south, stopping in Cordele, Georgia, within striking distance of our destination for the next two weeks. That'll be the story next Trip Report Tuesday.

*****
On this date in 2016:
On the Change of Seasons
2015:
Go Cats Go
2014 and 2013: No entries
2012:
Tree of Life Quilt
2011:
Expensive Urine
2010:
Cocooning
2009:
Technological Difficulties
2008:
Shoulda Been a Banker
2007:
WDW 3: Back in Epcot
2006:
Caught in the Act
2005:
Winter Count—April
2002 through 2004: No entries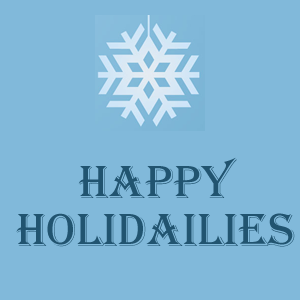 ---
One Comment