A Tale of Two Glitters
December 24, 2012
Because I've been spending time on other things today, such as standing outside talking to the neighbors while waiting for Santa to come by on his decorated firetruck, I'm reusing photos from my nail blog for this post. It's a holiday, so I have one of the most festive of polish finishes—glitter.
Here's Feliz Navidad, from the indie brand Happy Hands; this is on the subtle end of the glitter spectrum: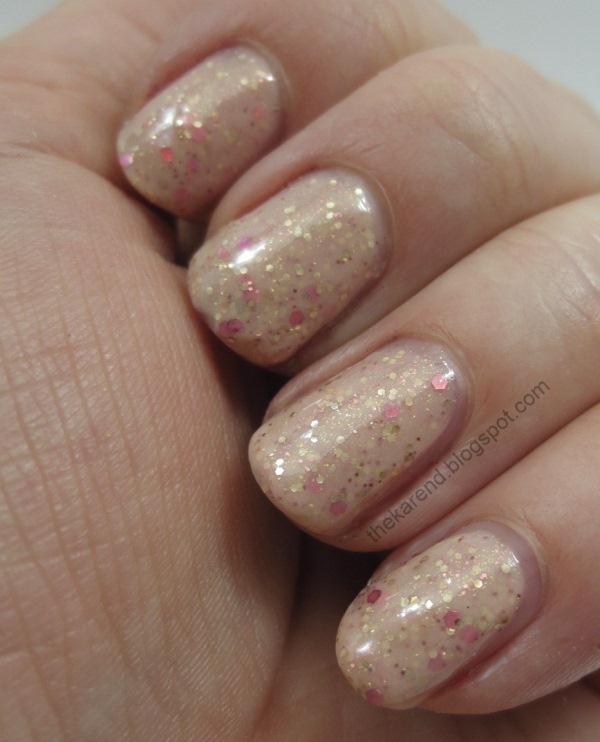 And here's Making Christmas, from another indie brand, CrowsToes; this is not at all subtle: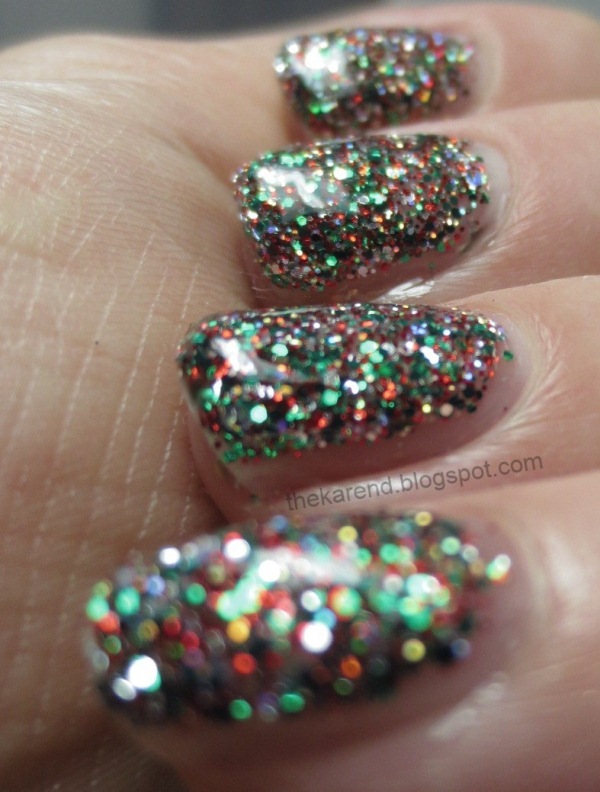 Glitter makes me happy, and I hope I'm still wearing it well into my old age.
*****
On this date in 2011: Worrying About Nothing & Purple Can Too Be a Christmas Color
2010: Oh Purple Tree
2009: Parking Lots and Anchor Stores
2008: Tree of Fascination
2007: With Care
2006: Presto-Pine & Sugar Play
2005: Winter Count—October
2004: The Stockings Were Hung on the Bookcase with Care
2003: Peace on Earth and Goodwill to All
2002: Books I Have Not Read

---