December 15, 2005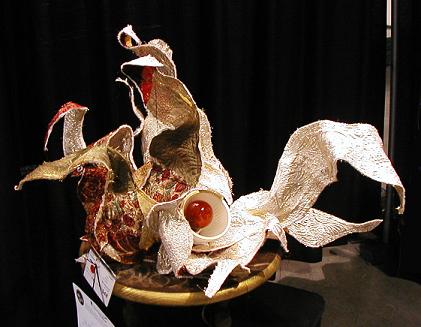 I chose this image for May in my Winter Count from the photos I took at the Machine Quilters Showcase in Overland Park, Kansas, which my mom and I attended as part of our 14th annual mother-daughter quilt show trip. This particular picture is of the first lighted quilted sculpture I've ever seen, done by Nichole Webb. No matter where we go on these trips, Mom and I manage to see interesting stuff and I hope we get to go on many more of them.
< < Winter Count – April
Winter Count – June > >
*****
One year ago, I had still a bit more to say about my ski trip, and also wrote new lyrics for a traditional tune.
Two years ago, it was time for another weekly goal report card.
Three years ago, I wrote about finally getting to go to a Purple Systems holiday party.