Lazy Day
December 29, 2016
I'm recently back from dinner out with family at a restaurant on the third floor of a historical building converted to space for small businesses; it was still festively decorated for the holidays.

Before dinner, we played Hearts (I won, more luck than skill).

Before Hearts, we lazed around the house and had a late breakfast and talked politics (we all are on the same page there, so it was a friendly discussion). It wasn't a busy day, nor one of many accomplishments, but it was an enjoyable one.

*****
On this date in 2015:
The Internet is Weird
2014:
Places I'll Never Live
2013:
Holiday Afterglow
2012:
Probably My Fault
2011:
New Monkey Plays with the Buttons
2010:
Sock Monkey Plays in the Snow
2009:
Mani-Pedi Madness
2008:
Morning Mystery
2007:
Chilly Boy
2006:
Battle of the Patio
2005:
Sunshine State
2004:
Starfish a.k.a. Sea Star
2003:
I've Been Gone Again
2002: No entry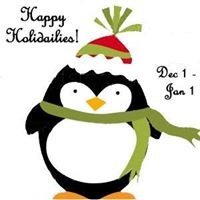 ---
One Comment