Frozen Fractals All Around
December 26, 2016
We didn't ski today; it's one of the more crowded days of the year, and I've been fighting a cold. I did walk down to the village to check our mail, but not until after dark (which is about 4 p.m., so I wasn't slacking that much), which meant I grabbed my Frozen wand as I headed out.

Yes, my Frozen wand. It's a souvenir of our last trip to Walt Disney World, but rather than sitting on a shelf somewhere, I use it regularly. It lights up and flashes and is a fun way to make myself more visible as I walk along the side of the road heading to and from the village when it's dark. (No sidewalks along the streets here. There's not usually much car traffic, so that makes the situation less fraught than it might be.)

As an added bonus, the non-snowflake end of the wand makes pretty patterns in the snow.

Sometimes I get real snow on the fake snowflake on these journeys.

I realize it's a bit ridiculous that I'm a 50-something woman carrying around a child's toy, but it makes me happy, and we need all the happy we can get in these troubling times.
*****
On this date in 2015:
The Force Awakens But I'm Tired
2014:
The Continuing Adventures
2013:
WDW Day 9: Animal Kingdom, Epcot, Magic Kingdom
2012:
Most of the Monkeys
2011: No entry
2010:
Christmas Sock Monkey
2009:
Post Holiday Slump
2008:
Shhhh
2007:
There and Back Again
2006:
Not Quite Matchy Matchy
&
Red Scarf Three
2005:
Wait 'Til Next Year
2004:
Alaska Quilt
2003:
I'm Dreaming of a Quilty New Year
2002:
The Secret Revealed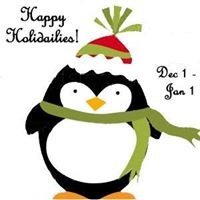 ---
One Comment